Dan Kasaris, John Patrick Cover Up Domestic Assault & Drug Operation
Thursday, November 5th, 2020
" />
Prosecutor Dan Kasaris, Attorney John Patrick Caught Covering Up Domestic Assault,
Illegal Drug Operation and Theft of Crime Victim Funds
By Tony Viola
Brothers with different last names, both attorneys, one a prosecutor and the other a senior partner at a powerful law firm, with headquarters just a few blocks from the Prosecutor's Office. Not only was this a perfect setup to cover up crimes, but it created an aura of invincibility – Dan Kasaris bragged he could get away with anything, and he was right. Until now, that is, after a treasure trove of documents, emails, police reports, photographs and sworn statements blew the lid off a cover up that held for years.
Illegal Drug Business and Domestic Abuse Shielded by Prosecutor Kasaris
Following a vicious assault on his wife that put her in the hospital, North Olmsted police arrived at the home of Attorney John Patrick, where they discovered such a large quantity of drugs that the Cleveland office of the Drug Enforcement Agency (DEA) was asked to dispatch agents to the home. While drugs were confiscated and pictures taken, a series of frantic phone calls ensued. Patrick's brother, Dan Kasaris, immediately contacted local officials and the city Law Director, imploring them to leave his brother alone and not pursue charges – for either domestic abuse or on drug charges. While Patrick's wife was being treated in the hospital for lacerations and contusions requiring stitches, local police assured her it was safe to return home. "You'll be safe there," she was told at the hospital. "Your husband won't be there." But he was there, and the abuse continued – even causing Attorney Patrick's own son to call the police just weeks ago after he, too, was assaulted, North Olmsted Police Report # 20-30220.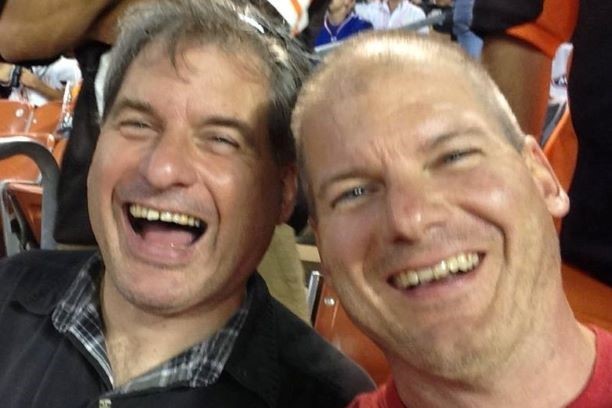 Senior Assistant Ohio Attorney General Dan Kasaris, left, and his brother, Attorney John Patrick, worked together to cover up domestic abuse, Dan's Affairs and John's drug operation.
Senior Partner at Reminger, John Patrick, Returns the Favor when Dan Kasaris gets Caught in Affairs
Dan Kasaris is a serial adulterer, who started a long term romantic relationship with government witness Kathryn Clover. Clover testified in a dozen criminal cases and in grand jury proceedings as a key prosecution witness. Even though federal prosecutor Mark Bennett admitted that "Clover provided false testimony" during her testimony, he failed to withdraw those false statements, leaving dozens of citizens in jail or wrongfully convicted based on perjured testimony, USA v. Clover, 10-cr-75, N.D. Ohio, Docket # 46. Bennett – who may have assisted Kasaris by running interference when federal agents seized drugs at his brother's house – continues to cover for Kasaris, who he once called the "crazy man" because of his willingness to do absolutely anything to "win" a case. Accusations of misconduct by Kasaris have been piling up and include planting a spy inside a defendant's trial preparation team, illegally recording a defendant to obtain confidential defense trial strategy information, manufacturing documents presented in court and manipulating evidence on computers seized in police raids.
Rumors about Kasaris' sexual relationship with Clover circulated for years within the Cleveland legal community, particularly after Kasaris' wife Susan threw him out of the marital home. Kasaris then retained local Attorney Jaye Schlachet to prepare a separation agreement between him and his wife. As Kasaris continued seeing Clover, one of her friends, Bryan Butler, saw Kasaris emails professing his "endless love" for her, while Lucas Fairfield saw an inebriated Kasaris and a happy Clover together at an Indians game. Clover's husband recently provided a sworn statement stating he saw her "kiss Kasaris" outside of a bar. When confronted, she told Matt she couldn't help it – she "was in love with Dan Kasaris." Dan Kasaris enlisted the versatile Jaye Schlachet to serve as Clover's lawyer when she divorced Matt. Still, until the Clover-Kasaris emails were obtained, there was no firm proof of the affair, which the U.S. Attorney's Office in Cleveland fears could unravel dozens of federal and state convictions in cases where Clover testified.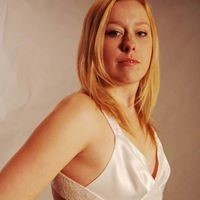 Kasaris Professed his "endless Love" for Government Witness Kathryn Clover.
Over 600 pages of emails between Kasaris and Clover reveal their romantic relationship, as they discuss attending "strip bars" or assisting Clover's brothel, which was politely referred to as a "modeling business." The emails trace the steps Kasaris took to get Clover out of trouble and hide her perjury in criminal matters. After the prosecutor makes her criminal case vanish, he hires Clover as his assistant inside the prosecutor's office. There, in a series of work-related emails, they discuss altering documents, dressing as "Africans" to conduct surveillance and allowing Clover to access – and destroy – evidence in criminal cases. As the personal relationship deepened, Kasaris began emailing Clover from his private Yahoo Email account ([email protected]), where he discusses "banging in the car" and "hand jobs." The use of the private email account for emailing a government witness is the subject to an investigation by the Ohio Court of Claims, see case number 2020-0057PQ for details, including the emails cited above.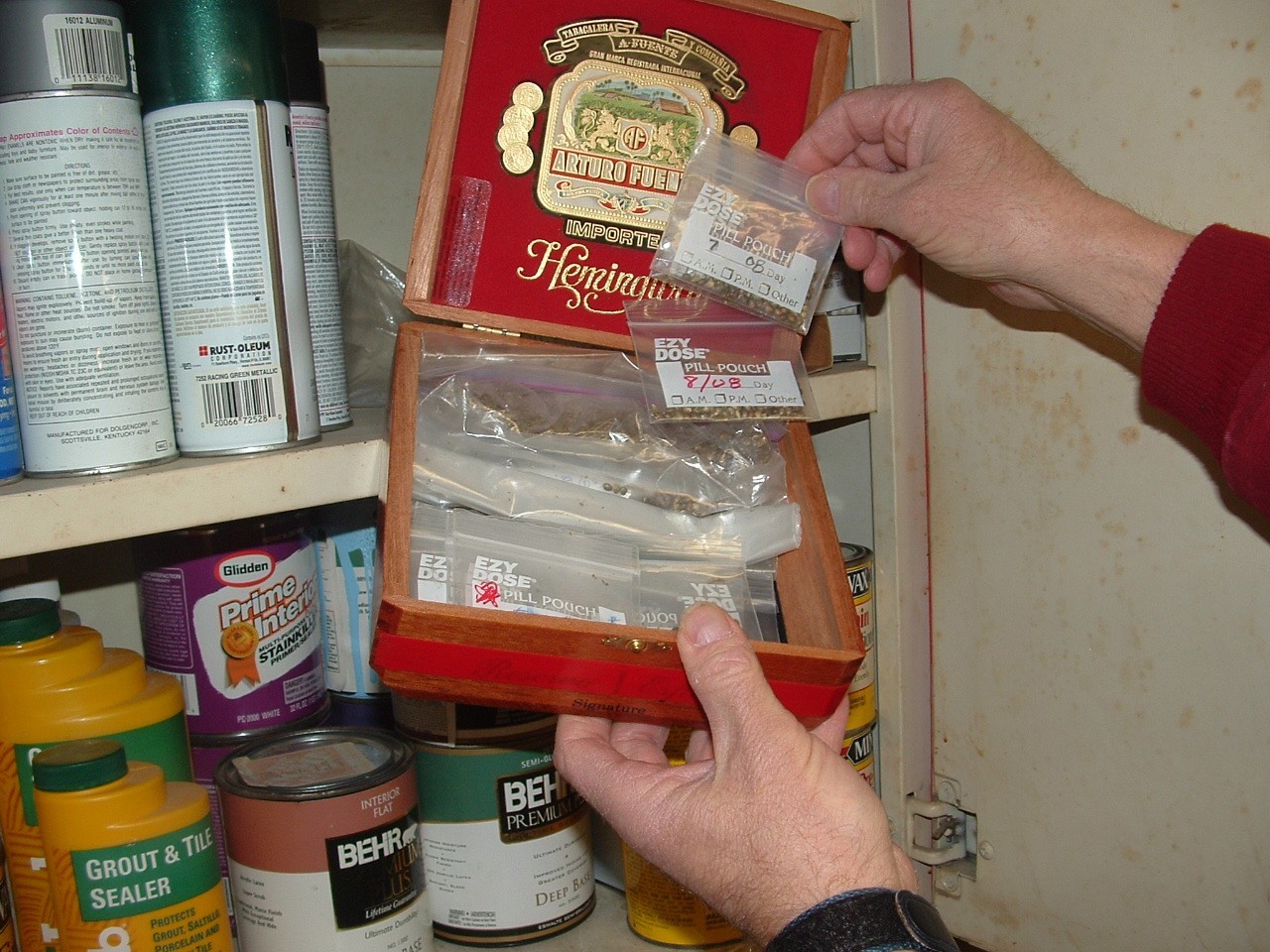 One of 33 recently-obtained photos from John Patrick's house, where a large quantity of drugs was confiscated, but no criminal charges filed after Prosecutor Kasaris intervened.
Following Kasaris' affair with Clover, he began to engage in romantic relationships with numerous women, often entertaining ladies at hotels where he stayed while he was prosecuting cases. Kasaris made a point to be on the road a lot – even staying in hotels just 45 minutes away from his apartment, according to a review of Kasaris' expense account obtained from the Ohio Attorney General's Office. Kasaris liked to brag about his power, peppering conversations with names of powerful officials, including Ohio Attorney General Dave Yost, U.S. Attorney Justin Herdman and Governor Mike DeWine. Kasaris also made clear he was invincible, saying he could "make things disappear when they need to," and that he "took care of John." But in the midst of all the euphoria, Kasaris made reckless promises to women, vowing to take care of them, or even marry them. When pressed by a recent paramour, Kasaris backtracked: he couldn't leave his wife, he had a political career to maintain. According to recent campaign finance reports and a Facebook group he runs, Kasaris plans on once again running for elective office in North Royalton.
Finally, Attorney John Patrick saved the day for Dan, establishing various special needs trusts and powers of attorney for women who had romantic relationships with Prosecutor Kasaris. These tactics had previously utilized to funnel taxpayer funds to Kathryn Clover and, more recently, were employed to maintain control over the financial affairs of women – and to keep them quiet. But where did Kasaris get the funds to fund this lifestyle and cover these legal expenses? According to a ledger of disbursements from the prosecutor's office, Dan Kasaris helped himself to funds collected on behalf of crime victims – and once, Kasaris was caught dipping into one of the trusts set up by his brother John to steal $10,000.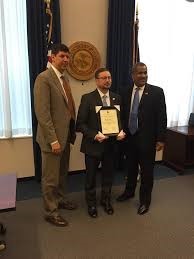 Federal Prosecutor Mark Bennett, center, receiving an award for winning convictions. Later, Bennett admitted Kathryn Clover's testimony in criminal cases was false.
The newly obtained records are the basis for a pending motion in the United States District Court for the Northern District of Ohio to refer Kasaris for criminal prosecution for these and other actions, Case No. 1:20-cv-765. As of this date, The Reminger firm and attorneys Acacia Brush Perko and Carrie Masters Starts have failed to respond to requests for the firm to review the actions of Senior Partner John Patrick, which also include sexual relationships with subordinate employees there, something that is supposedly against the firm's policies.
Reached for comment, John Patrick's now firmer wife Kelly said, "I was abused for many years and stayed silent, even though these events were horribly traumatic. During domestic proceedings related to my divorce, I often sat in disbelief as my ex-husband bragged that he could do anything he wanted – he even admitted that Dan helped him escape domestic assault charges and DEA charges. Finally, and for the sake of my children, I decided to take decisive action. I launched my own investigation and began connecting with other victims of Dan and John. I am speaking out now, not only for my own benefit, but because I hope that all others who have been hurt by Dan and John will be able to heal, and these two men will be held accountable for their actions."
# # #
Tony Viola, founder of Realty Corporation of America, graduated from Georgetown University and has an MBA from the Weatherhead School of Management. Tony was indicted for allegedly orchestrating the "Nation's Largest Mortgage Fraud Scheme" but established his innocence at a second trial using evidence provided by a whistleblower inside the prosecutor's office, details at www.FreeTonyViola.com.